Modelling of activator-inhibitor dynamics via nonlocal integral operators
Abstract
This paper proposes application of nonlocal operators to represent the biological pattern formation mechanism of self-activation and lateral inhibition. The blue-green algae Anabaena is discussed as a model example. The patterns are determined by the kernels of the integrals representing the nonlocal operators. The emergence of patters when varying the size of the support of the kernels is numerically investigated.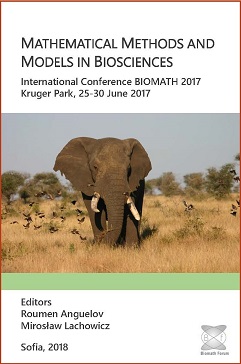 Downloads
Section
Conference Proceedings
License
This books series is distributed under the terms of the Creative Commons Attribution License (CCВ BY 4.0), which permits unrestricted use, distribution, and reproduction in any medium, provided the original author and source
are credited.